HOW TO ORDER PARTS & ACCESSORIES | WWW.PARTESPORSCHE.COM
FOR EVERY ORDER, PLEASE PROVIDE THIS IMPORTANT INFORMATION:

SEND THE VEHICLE COMPLETE AND CORRECT VIN (VEHICLE IDENTIFICATION NUMBER) INDISPENSABLE FOR ORDER PROCESSING

SEND THE VEHICLE MODEL, MAKE, YEAR, LOCATION

SEND A DESCRIPTION OF THE PARTS AND ACCESSORIES NEEDED (PART NUMBER IF AVAILABLE, WILL SPEED THE QUOTE PROCESS)

CUSTOMER NAME, PHONE, E-MAIL AND DELIVERY/EXPORT ADDRESS.
| | |
| --- | --- |
| ONCE PAID IN FULL, THE ORDER SHIPS IN 1-2 WORKING DAYS. | PARTS MADE IN GERMANY |
WE OFFER KITS WITH THESES ESSENTIALS SPARE PARTS:

MAINTAIN YOUR VEHICLE A PORSCHE ORIGINAL

OIL FILTER, ENGINE AIR FILTER, A/C FILTER

SYNTHETIC OIL, LUBRICANTS AND FLUIDS

FRONT AND REAR BRAKE PADS

ROTORS AND BRAKE SENSORS

WIPER BLADES

FLOOR CARPETS

LEATHER AND CAR CARE KITS

DETAILED CARE KIT

SPARE TIRES, OILS, V-BELTS, ETC.
WHY DO BUSINESS WITH US | NINE REASONS TO DO BUSINESS WITH OUR COMPANY
PDF TECHNICAL MANUALS & HANDBOOKS | FROM 1946 - UNTIL 2019 | $149.99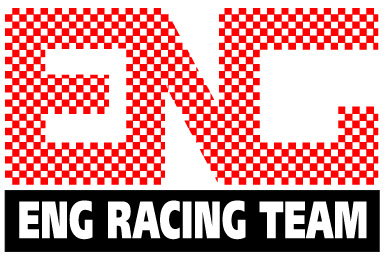 U.S. OPERATIONS

B

.

+

1 (

954

) 323.2024

M.

+

1 (

954

)

778.8543
WHATSAPP +1 954 655.5014

CON CADA EMAIL, FAVOR ENVIAR LA INFORMACION COMPLETA: ANO FABRICACION, EL MODELO + NUMERO COMPLETO VIN/SERIAL + LA LISTA DE PARTES Y REPUESTOS. ORDER FORM
EARTH DAY | SAVE THE PLANET NOW !
LOGO PORSCHE AND OTHER RESOURCES ARE PORSCHE PROPERTY | PORSCHE MEDIA
CONCEPT & DESIGN BY HEDI ENGHELBERG | POWERED BY THE ENG GROUP LLC 2019 GHE | VE